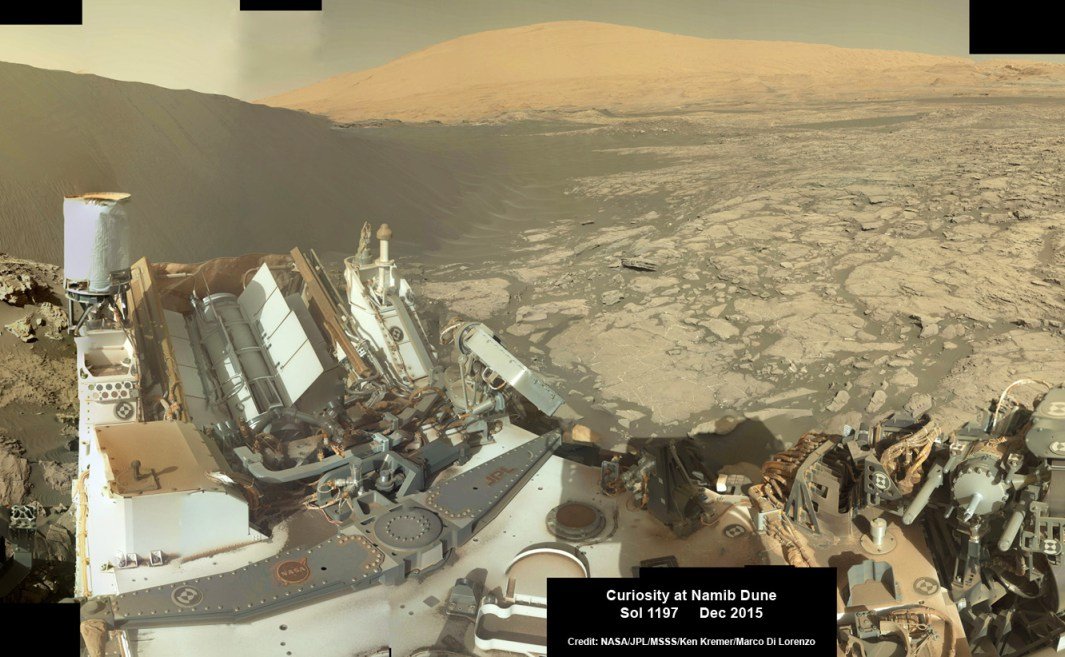 On December 19th, NASA's Curiosity Rover photographed what might be one of the most incredible visuals of the Martian landscape.  The color photograph features a portion of the Namib Dune and a self-portrait of the rover.
Using the Mastcam 34 mm camera, Curiosity takes extremely high resolution color photos of the Martian landscape, however, this photo is the first to reveal the rover deck in color.
Curiosity reached the outskirts of Namib Dune in mid-December, and this portrait functions to depict the landscape while also observing the physical state of the rover body.  Curiosity will continue to conduct humanity's first investigation of the only known active sand dunes beyond Earth.


Since its arrival to the Red Planet, Curiosity has traveled nearly 7 miles and taken more than 291,700 images.
In observing these images, its evident the rover invokes the emotion which name it bears!
-Julia
Published by Julia Mariani
(Sources: NASA, Business Insider)