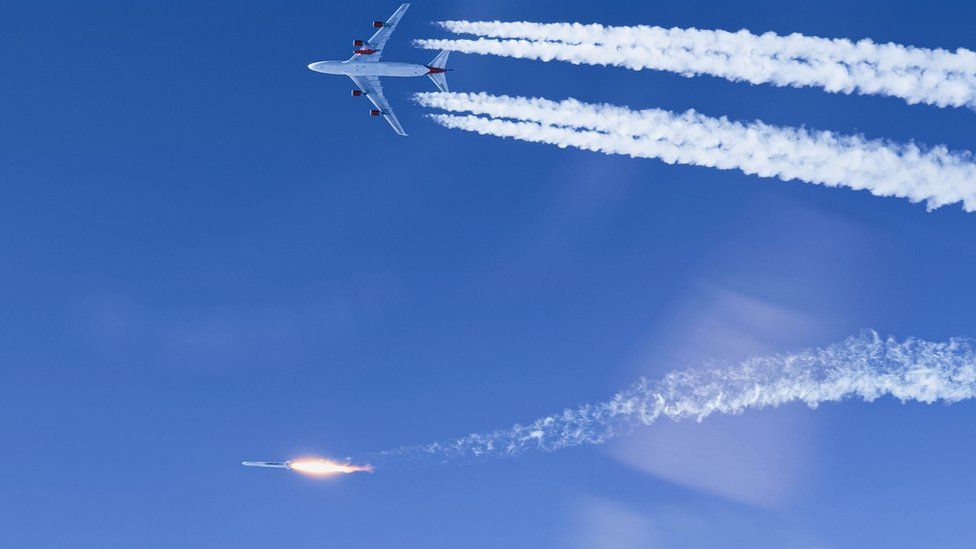 Virgin Orbit successfully launched 10 small miniature satellites as a part of a second powered test flight yesterday (Jan. 17th) at 1:50 p.m. EST. The mission, called Launch Demo 2, combined both the second test flight of Virgin Orbit's LauncherOne rocket with the deployment of the miniature satellites, known as cubesats, from the NASA Educational Launch of Nanosatellites program.  
The success of Launch Demo 2 signals Virgin Orbit's transition into commercial service, with customers ranging from the U.S. Space Force and the U.K.'s Royal Air Force to other commercial clients.
Virgin Orbit utilized the same air-launch strategy of its sister company Virgin Galactic. Using a Boeing 747 carrier plane named Cosmic Girl, the LauncherOne rocket left Earth underneath Cosmic Girl's wing. Approximately one hour post-liftoff, Cosmic Girl pilots Kelly Latimer and Todd Erikson watched as LauncherOne separated from the plane and activated its first-stage NewtonThree engine to begin its journey into space with a 35,000 feet (10,700 m) headstart. 
This air-launch strategy is very beneficial by increasing flexibility and responsiveness compared to vertically launched rockets, according to Virgin Orbit representatives. Launching the rocket from higher altitudes avoids the greater density of lower altitudes, reducing the force of drag on the rocket and optimizing thrust and efficiency.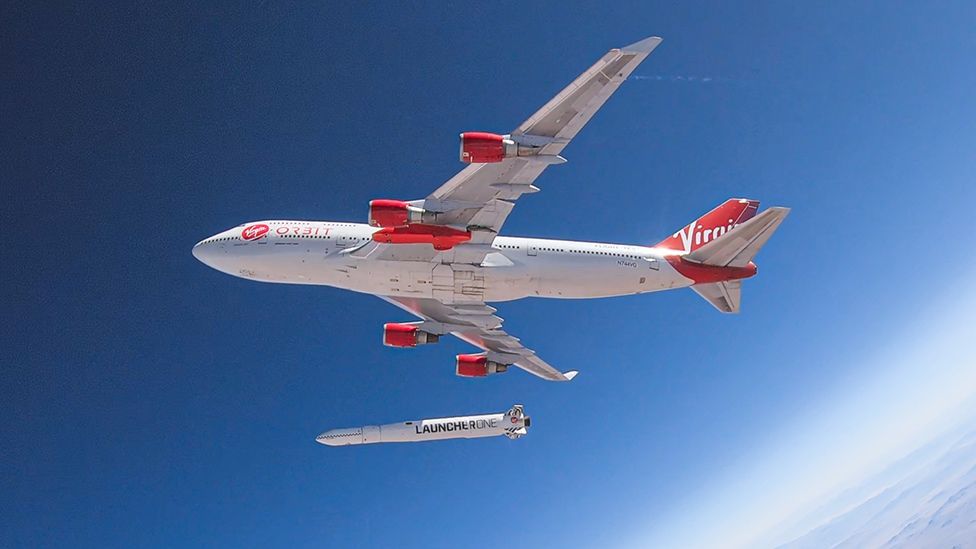 This accomplishment helped erase the memory of the failed first orbital attempt in May 2020 Launch Demo mission, when a propellant line ruptured after the first-stage burn began. 
Following the first-stage burn, LauncherOne's upper stage separated successfully and ignited it's NewtonFour engine, bringing the rocket into orbit around our planet.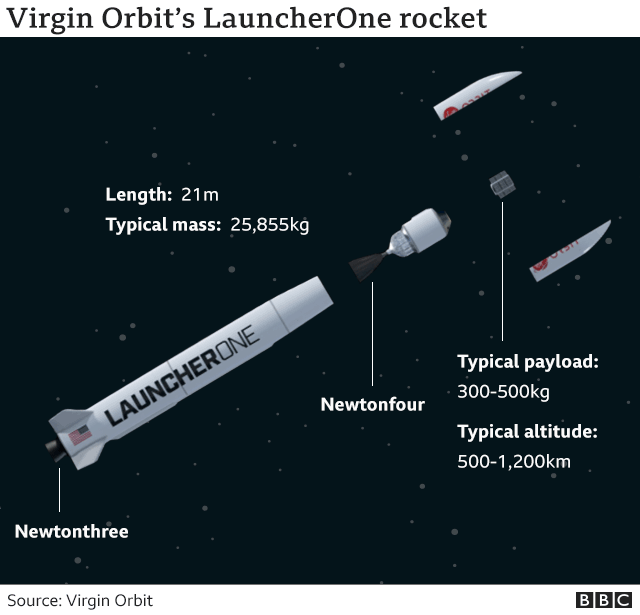 This launch also held sentimentality for Virgin Orbit by celebrating the life of Eve Branson, mother of company founder Sir Richard Branson, through launching her name to orbit from the rocket. She passed away this January at 96 from complications due to COVID-19. 
In 2017, Virgin Orbit branched from Virgin Galactic in order to focus solely on small payload orbital launches such as the 10 cubesats on yesterday's launch. Meanwhile, Virgin Galactic defined itself by its mission to offer commercial human spaceflight.
After the past year we've had here on Earth, a little escape aboard a one of Virgin Galactic's ships might be nice. 
Keep looking to the stars,
Julia