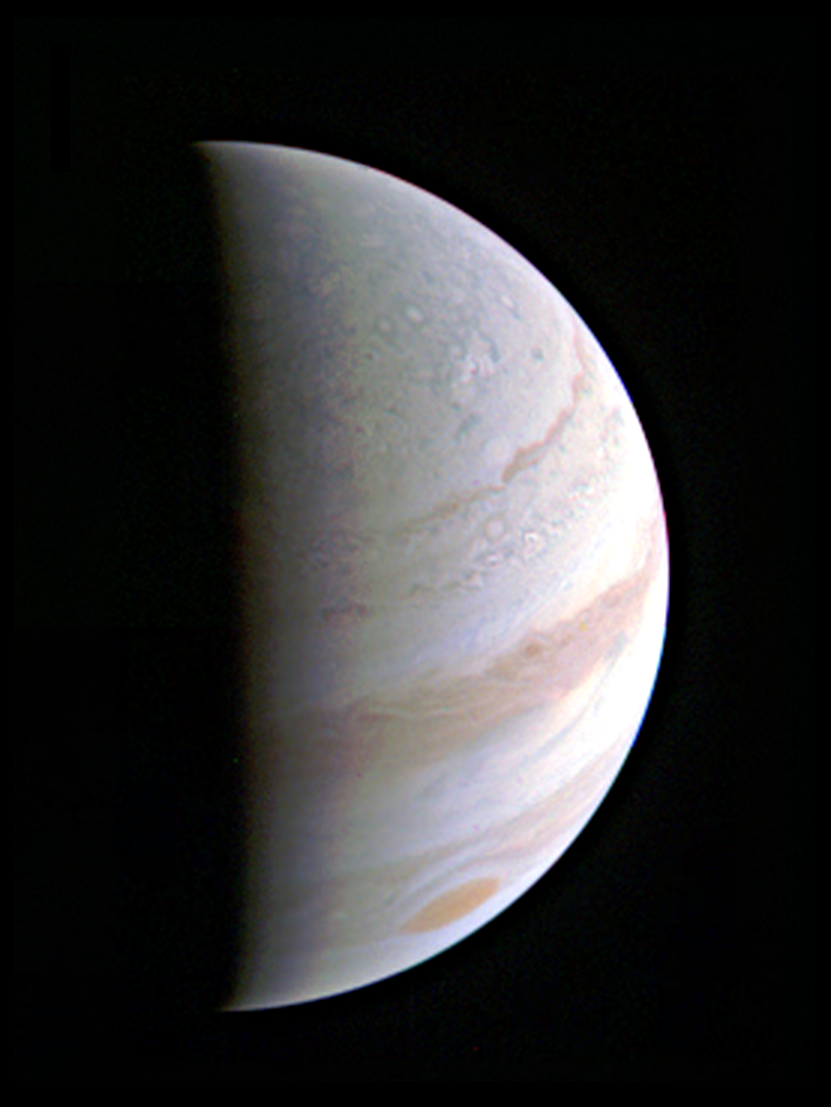 On August 27th, NASA's Juno spacecraft made its closest scheduled approach to Jupiter during the first of 36 flybys.  Traveling at 130,000 mph (208,000 kilometers per hour), the spacecraft collected data from an altitude of 2,600 miles (4,200 kilometers) above the planet's cloudy surface.
During the flyby, all of Juno's instruments focused on collecting new and updated data from Jupiter.  Mission researchers and staff report data will slowly reach Earth, and have already received some promising information.  It will take time to analysis it all, hints NASA, and to expect images from the spacecraft's visible light imager, JunoCam, in the coming weeks.
To understand more about Juno's mission and the planet Jupiter, click here to read our previous article.
---
Published by Julia Mariani
Source: NASA