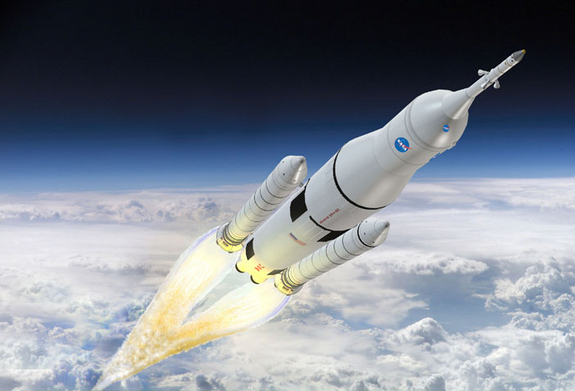 Last Thursday NASA confirmed that if all goes well, the biggest rocket in history could be launched into space as early as 2018.  The Space Launch System is a super booster rocket nearly 400 ft tall designed to travel deeper into space than previously thought possible.  Astronauts could travel to asteroids and even Mars!  The current plans for a "Mars Mission" project the 203o's is a likely decade for NASA to send humans to the Red Planet.
Some rumors speculate the rocket could launch in late December of 2017, but NASA claims that due to a predicted decline in funding, late 2018 is a more likely date for the rocket's dramatic reveal.
Just recently, the SLS team passed some major design tests, making it more likely that astronauts for the first time will be sent past the limits of the moon.

Of course, there is always a possibility for error during SLS's construction period which could delay the launch date.  However, NASA states it is working vigorously to send SLS into space as soon as possible.
Remember, comment your thoughts below and best of luck to students going back to school!
Keep looking to the stars,
– Julia
(Credit: Space.com, NASA)