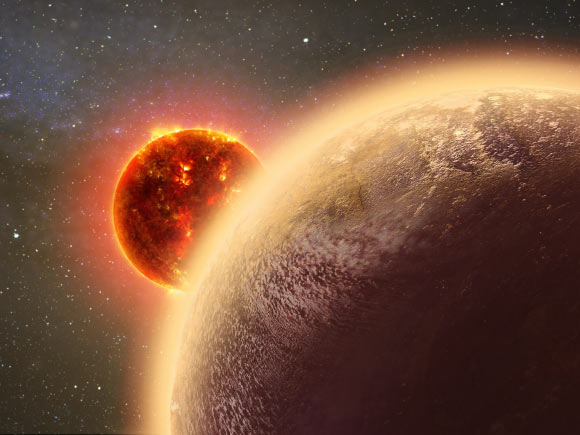 The search for alien worlds has expanded into its own branch of astronomical research.  The prospect of finding "Earth Proxima" or Earth 2.0 not only excites the imagination, but also represents a tangible possibility in what could be the near future.  According the NASA's Exoplanet Archive, as of August 18th, 3,374 exoplanets- planets which orbit a star other than our Sun- have been discovered.   NASA's James Webb Telescope should significantly raise that number when it begins to explore the universe after its launch in fall of 2018.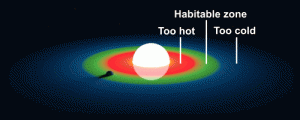 Many checkmarks must be met in order to develop a planet like Earth beyond our solar system.  The exoplanet needs to orbit within the habitable zone- or "Goldilocks" zone- of its star, an ideal distance away which avoids both intense heat and radiation, but also provides a steady source of warmth and stability to the planet's environment.  The planet must also have an atmosphere thick enough to shield against the solar wind and nurture a steady climate. Unless your idea of a pleasant walk involves falling straight down to a planetary core, Earth 2.0 must also be a terrestrial planet rather than the gas giants such as Jupiter and Neptune. Another one of the most critical factors, oxygen, seems like an obvious necessity when determining a planet's habitability. However, a recently discovered exoplanet may challenge this theory.
Located 39 light-years away, GJ 1132b has almost all of the necessary properties found in the ideal Earth 2.0: an atmosphere, oxygen, and a terrestrial foundation close to Earth's size.  However, there's one slight problem.  GJ 1132b orbits only 1.4 million miles from its star at a distance for to close to fall under the star's Goldilocks Zone, ensuring a landscape nothing short of Dante's "Inferno".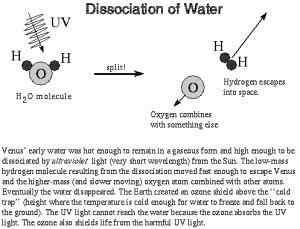 Scientists speculate how the planet's atmosphere stimulates such a lethal environment. A popular theory suggests GJ 1132b began its life with an atmosphere rich in H2O. As the atmosphere received intense doses of ultraviolet light from its host star, the water molecules broke down in a process referred to as photodissociation.  The lighter hydrogen molecules would be lost in space, while the heavier oxygen molecules would create a greenhouse effect in an already hellish environment. A rocky surface covered in magma and temperatures thousands of degrees seems to debase our perception of oxygen as a key source for maintaining life on Earth.  Instead of acting as the creator, oxygen could behave as the destroyer in the case of GJ 1132b.
To prove the photodissociation theory, the technological capabilities of the James Webb Space Telescope will be able to identify the spectroscopic signature of the planet's atmospheric composition.  If oxygen levels measure low on GJ 1132b, an entirely foreign process is at work.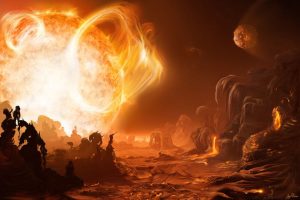 The study of planets outside the solar system aids in the understanding of our own. GJ 1132b closely resembles Venus. The photodissociation thought to have occurred on the exoplanet may explain the greenhouse effect on the Venetian surface, explaining the similarly life-repellent landscape. More studies on both Venus and exoplanets such as GJ 1132b are needed to further understand this relationship between a planet orbiting too close to its host star and the effects oxygen displays within its atmosphere.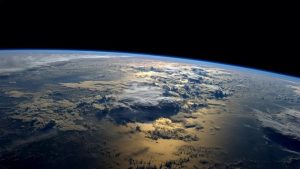 Perhaps GJ 1132b and Venus can serve as symbols, reminders of life's destruction if the greenhouse effects from global warming continue.  Inversely, they enlighten the beauty of Earth's biodiversity, ultimately serving as inspiration to not only help repair our own environment, but to respectfully seek other complex systems of life within our galaxy.  The desire for mutual companionship remains the purest form of humanization.  For now, we can only speculate whether this sentiment is shared elsewhere amongst the starry night sky.
-Julia
---
Published by Julia Mariani
Sources: NASA's Exoplanet Archive, Seeker.com (A branch of Discovery)