At 1:19 a.m. EST on Thursday, February 4th, the SpaceX rocket Falcon 9 successfully delivered 60 Starlink satellites into space. SpaceX launched Falcon 9 from the Space Launch Complex 40 (SLC-40) at the Cape Canaveral Space Force Station in Florida. Within 9 minutes, the first stage Falcon 9 smoothly achieved a vertical landing on one of two SpaceX drone ships in the Atlantic named "Of Course I Still Love You". 
The reusable first stage Falcon 9, known as booster B1060, set the record for the quickest turnaround time between launches. The Falcon 9 booster took to the skies yet again just 27 days after bringing the Turksat 5A satellite into space for Turkey on Jan. 7.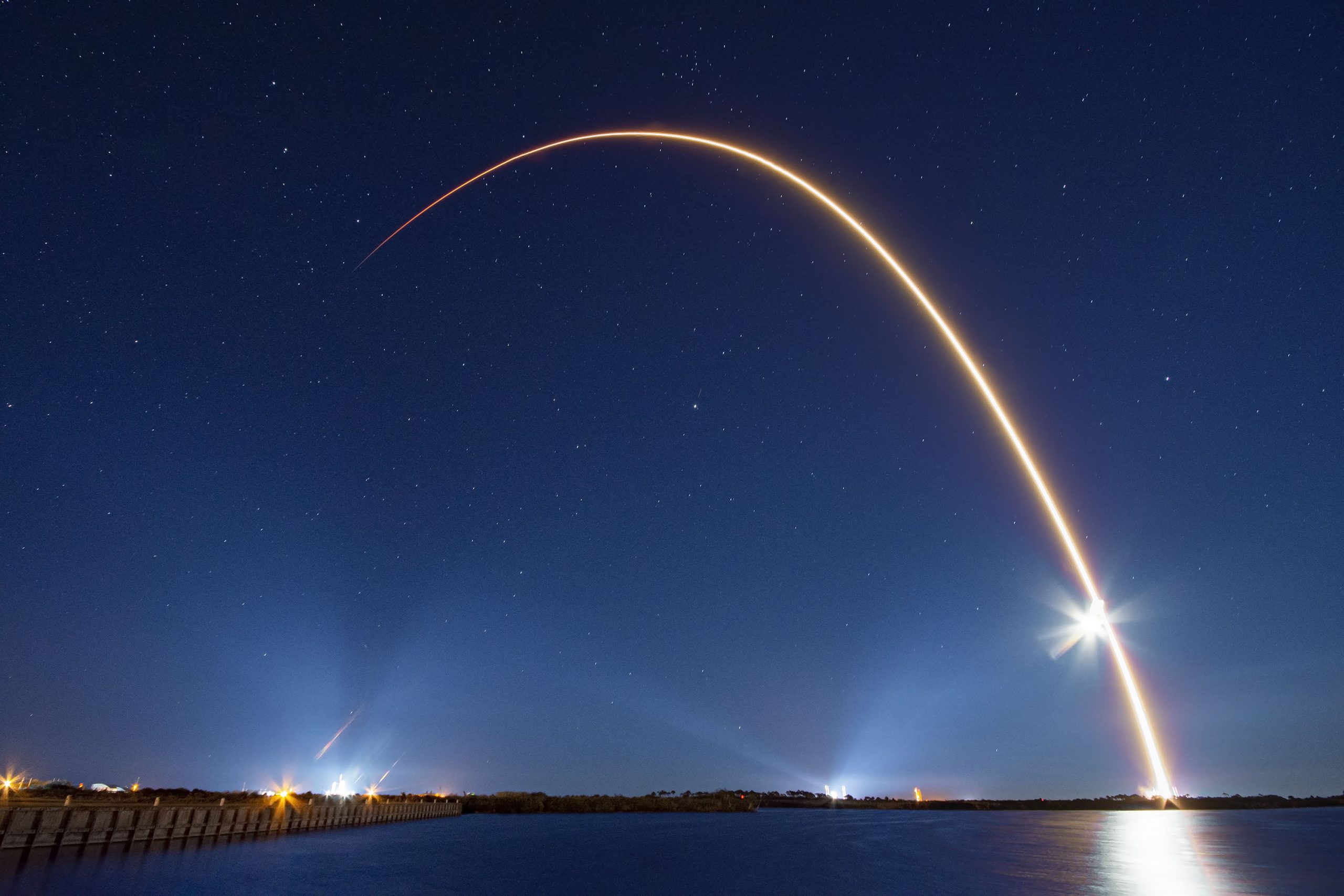 SpaceX expedites the time between launches by operating from two different launch pads in Florida and by streamlining the launch procedure itself. All Falcon 9 rockets are equipped with an automatic flight termination system (FTS) that decreases the amount of staff typically necessary on the console for any launch. 
The FTS is simply a safety feature on the Falcon 9 that triggers total rocket destruction should something go array during flight. It replaces the human error and time usually necessary to make the decision. Due to the system's safety and functionality, the FTS is now required by the United States Space Force Space Wing on all future launcher rockets. 
The reusability of the Falcon 9 rockets also contribute to the quick launch turnaround time. By incorporating advanced system upgrades such as a more robust thermal protection system, titanium grid fins and a more durable interstage to minimize launch and landing damage, minimal maintenance is required to prep the Falcon 9 booster for its next mission. 
To date, SpaceX has launched over 1,000 Starlink satellites into orbit. 
Did you see the Falcon 9 launch? Let me know in the comments. In the meantime-
Keep looking up.
Julia