This past weekend I attended the Northeast Astronomy Forum (NEAF) at the Rockland Community College.  It is one of the most popular annual astronomy gatherings in the Northeast, and for a good reason!  There were many fantastic lectures given by highly accredited speakers on a variety of topics.
Dr. Matthew Greenhouse from the NASA Goddard Space Flight Center did a fabulous keynote presentation explaining the complex process of engineering the James Webb Space Telescope (JWST), which is said to launch in 2018-2019. More in depth information about the JWST can be found on their official website: www.jwst.nasa.gov and there is also live-streaming available to watch the spacecraft being built at: www.jwst.nasa.gov/webcam.html
Additionally, Dr. Monica Young from Sky and Telescope Magazine gave a great lecture regarding the properties of black holes and quasars.
Nevertheless, my favorite moment by far was when I got to speak with the wonderful Dr. Neil deGrasse Tyson, world renown  astrophysicist, author, and host of the amazing television series "Cosmos: A Spacetime Odyssey".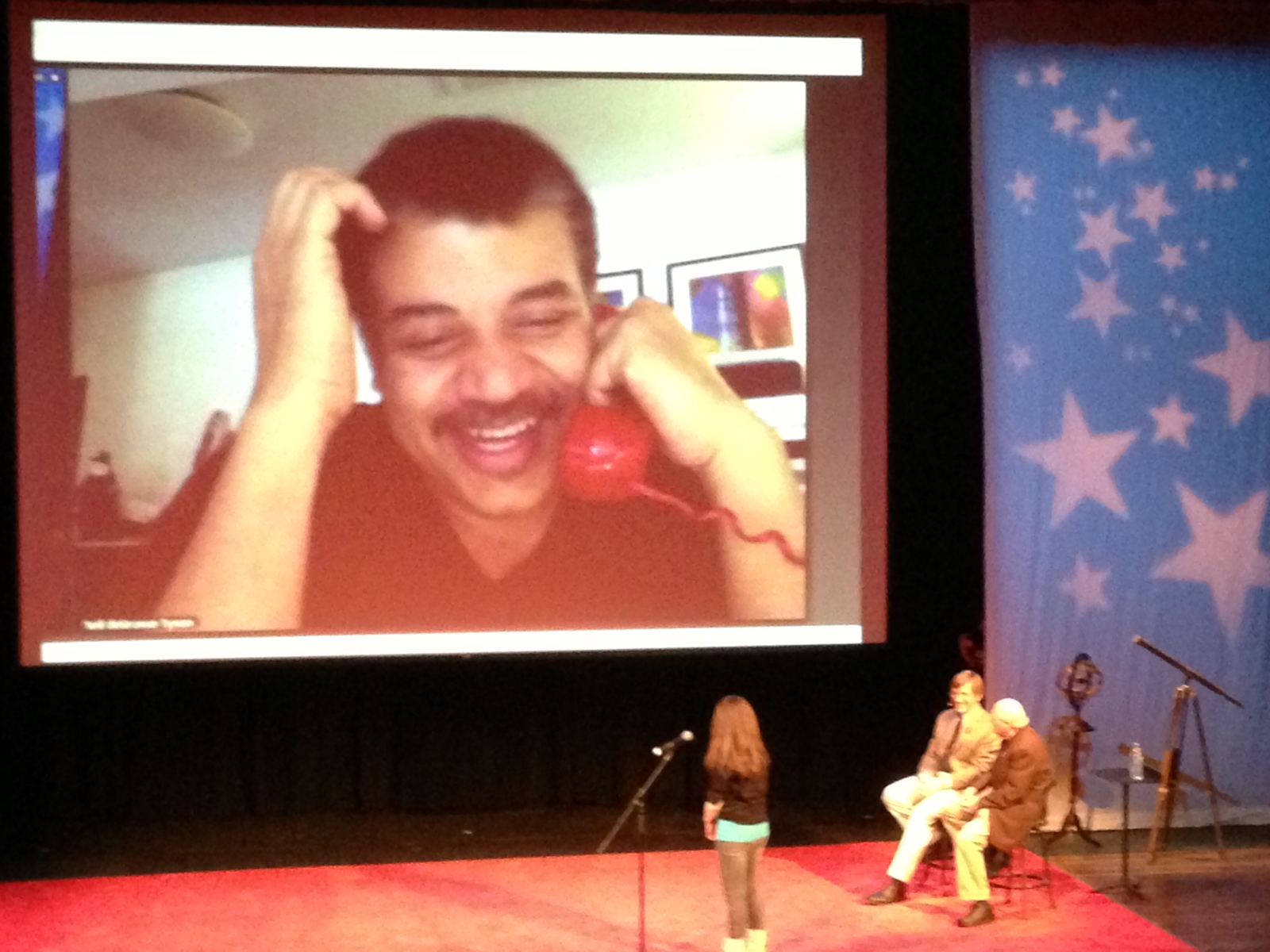 (I am the girl on the stage:)
Besides listening to educational talks, I also had the chance to visit some of the hundreds of booths set up to advertise astronomy merchandise, mainly telescopes and publications.
From my conversations with their venders, I would highly recommend the following publications:
Amateur Astronomy Magazine
Astronomy Now (available digitally and by print)
Sky at Night Magazine
Also, if you're looking for an easier way to locate objects in the night sky, purchase one of the many Starry Night digital sky guides.
Lastly, set your radios and listen to StarTalk Radio hosted by Neil deGrasse Tyson.
So, if anyone is looking for a fabulous event to share and learn about astronomy, mark your calendars for next year's forum in April!
– Julia